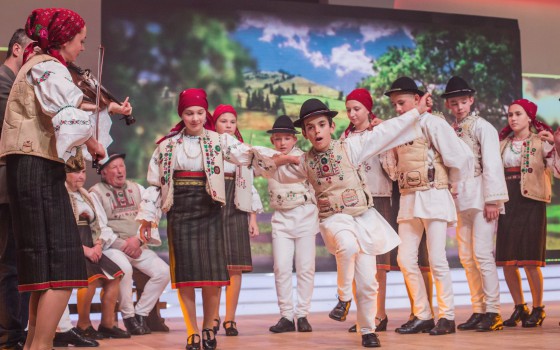 Montreal is a very good place to be on February 24 to 27, 2012.  The reason is simple.
The legendary dancers from the Gyimes valley region of the Carpathian Mountains, Ferenc Sára and Zsuzsanna Varga, will be teaching dances from their hometown's region.  They will be joined by the members of the Zerkula Band from Gyimes, named after Zerkula Janos, the great (now deceased) blind fiddler from the Gyimes region.
All day, you can learn the dances and music from Gyimes.  At night, the Gyanta Band and other musicians from North America will be joining in for the famous, legendary Montreal-style all-night tanchazes.  On Saturday, February 25, America's first-ever "Gyimes Ball" will happen – you will be surprised for sure.  Contemporaneously with the adult teaching sessions, there will sessions geared towards children.
The location of this weekend workshop is serene – Centre Notre Dame de Fatima features nice lodging, good food, a great atmosphere, and winter activities (of course!).  And a great downhill sledding hill and ice skating.
Gyimes is a fascinating place.  It is geographically isolated deep within the Carpathian mountains, and its proud Hungarian population have preserved its music and dances through many periods, from the middle ages (circle/line dances), baroque -renaissance periods (turning dances), and 19th century (verbunk-men's dances).  It is basically a tour through the history of the last several centuries.  The music is unique as well, featuring the violin or flute/recorder on melody, with a percussive instrument known as the "uto-gardon" (percussive cello) serving as the accompaniment.
The workshop is hosted by Montreal's Bokreta Hungarian Dance Ensemble.  Visit their website to register quickly, as space could well fill in fast, and keep a look-out for them on their Facebook page.
See you there!