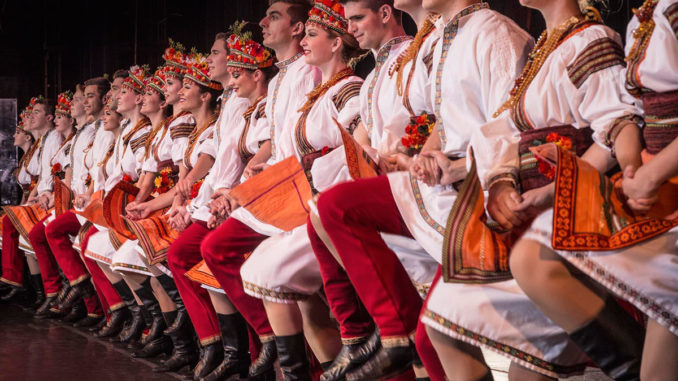 My personal musical development, and the musical and dance life of thousands of others around the world who were in the group and have seen it perform, was deeply affected by my years of performing with the Tamburitzans of Pittsburgh's Duquesne University.  In 2012, the Tamburitzans are celebrating their astounding 75th year of existence.  In fact, this coming weekend (March 23-25, 2012), hundreds of alumni and supporters of the group will converge on Pittsburgh to join in on the anniversary festivities, which will include a special performance which features a dance/music number from Szaszcsavas, Transylvania, choreographed by my talented dancer friend Richard Balazs (a fellow former Tamburitzan) and music arranged by myself.
America's longest-running multicultural song and dance company, the Tamburitzans is a unique ensemble of talented young folk artists dedicated to the performance and preservation of the music, songs, and dances of Eastern Europe and neighboring folk cultures.  Their performances routinely include Hungarian and Transylvanian material as well.  The beauty of the group is that the 35 or so performers are full-time students who receive substantial scholarship awards from Duquesne University, with additional financial aid provided by Tamburitzans Scholarship Endowment Funds.
Headquartered in Pittsburgh, Pennsylvania, the Tamburitzans houses one of the world's finest museum collections of international folk artifacts and library resources.  While I was in the group from 1991 to 1995, my eyes were opened to the beauty of the folklore of the countries throughout Eastern Europe – well beyond Hungary, which is what I was most familiar with growing up.  It led me to explore and come to a great appreciation of music of the Balkans.  I owe a huge debt of gratitude for the friendships and experiences I gained while with the group.
Happy Anniversary Tamburitzans, and I hope for many more years of continued success!!!!