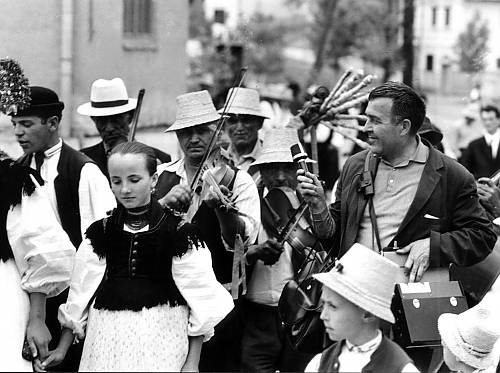 UNESCO (United Nations Educational, Scientific and Cultural Organization) has recognized the Hungarian Tanchaz movement as an "Intangible Cultural Heritage" worthy of safeguarding!!!  This is no small feat.  UNESCO follows its "Convention for the Safeguarding of Intangible Cultural Heritage" and includes on its list of Intangible Cultural Heritages only those programmes, projects and activities that best reflect the principles and objections of the Convention.  In particular to the Tanchaz movement, this is what UNESCO found:
"P.1: The Táncház method for teaching folk music and dance is an effective way to maintain, transmit and hence safeguard intangible cultural heritage and involves a wide range of organizations and communities across places and generations;
P.2: The flexibility of the Táncház method has made it possible for it to operate at the national, regional and international levels, albeit until now largely within Europe, Japan and the United States; it also has the potential of promoting North-South cooperation because its framework is readily adaptable;
P.3: The method encourages creativity and revitalization in a model of transmission and innovation that is both flexible and participatory; supported with research and documentation, it aims to raise awareness and ensure the viability of traditional values of dance and music in modern society;
P.4: The programme employs effective methods of transmission and diffusion to keep traditions alive among the young within Hungary and beyond; its effectiveness and viability have been assessed by quantitative indicators;
P.5: Táncház involves people of all generations and backgrounds from rural community members to urban youth as well as researchers and mediators, and anyone who recognizes Táncház as places of practice of intangible cultural heritage and is committed to the transmission of the element;
P.6: The transmission method used by the programme is flexible and has the advantage of being readily adaptable to diverse lifestyles and for different publics…."
I'm particularly pleased that the Tanchaz movement within the United States (which should also encompass Canada, since the North American movement is a unified one) was mentioned specifically, I think the members of our dance and music community should be proud of this acknowledgement!!!  Of course, we all always knew how special and important the Tanchaz movement is; now it's nice to be recognized on such a grand scale.