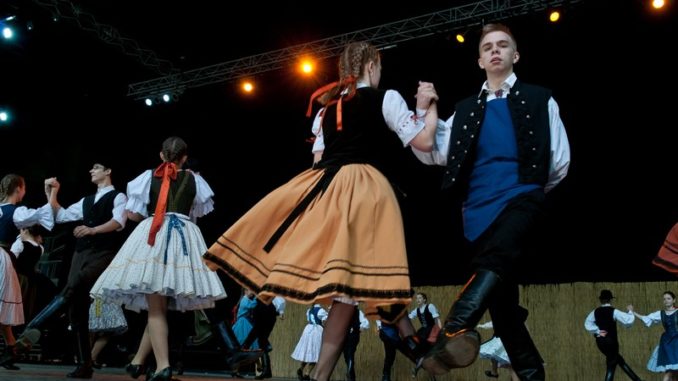 Here's the final installment of my wrap-up of the Tanchaztalalkozo 2012 that took place at the end of March/beginning of April in Budapest.  It is the world's largest Hungarian folkdance and folk music festival and gathering.
I ended Part 2 of the wrap-up talking about the amazing reunion of Transylvanian tanchaz musicians on the last night of the festival.  But all weekend we were able to hear other musicians from Transylvania – not "tanchaz musicians" but village bands from Transylvania.
I first highlight the "Csuros Banda," those relatively young musicians from the Kalotaszeg region, a few of whom have followed in their fathers' (and grandfathers') legendary footsteps.  Their featured violinist is Istvan "Kiscsipas" Varga, who graced America's own Csipke Camp a few years ago, the latest member of the lineage of famous gypsy musicians from Kalotaszeg, but also present are Bela Arus and Rudolf Toni, together with the other great musicians of this band.  The Kalotaszeg is probably the most heralded region for its virtuosity and style (both in terms of music and dance), and this group of gentlemen do it great justice.  Their chordal patterns are contemporary, fresh, up-to-date – perhaps their grandfathers would be confused on what these "new" sounds are – but reflect the reality that these musicians are well-traveled, well-exposed to various cultures' music, and open to exploration even within the "confines" of this relatively little musical region.  It sends a nice message:  while we should of course preserve the music of our ancestors, we should be open to carrying it on within the context of our contemporary culture.  This message is subject to great debate within the Hungarian folk music and folkdance scene (debates about the "purity" of folklore abound), but if Csuros Banda can add a contemporary twist to what they do, why can't others?  (Don't get me wrong – the "twists" are subtle and may not be appreciably considered "twists" by some people, but they are there.)
But then there was the Magyarpalatkai Banda, or the band from Magyarpalatka, featuring young violinist Florin Kodoba (who played for a weekend camp in Montreal a few years ago), whose sound still sounds like it did probably a hundred or more years ago.  Florin, too, carries on the traditions of his famous forefathers, but you can superimpose the sound and look of his style to the footage of his father and uncle, for instance, and it would be the same.  It was therefore fitting that the very last event in the Tanchaztalalkozo (before the after-party, that is) was the dancing by hundreds of couples around the arena floor (yours truly included) to the music of the Magyarpalatka band.  Their driving style, amazing rhythmic togetherness, and the palpable feeling of being rewinded into a place over a hundred years ago musically is quite the experience.  They are a mainstay of the Tanchaz movement at this point, and logically so!
I don't want to forget to mention another set of young musicians – and by young I mean late teens-early twenties – the Zerkula Band playing music from Gyimes, who played at the Tanchaztalalkozo as well, fresh from their Montreal trip a few weeks before.  It was good to see these new friends, and they will become legendary as well, I'm sure, just as legendary as their late teacher, Janos Zerkula.
Finally, speaking of young people, there were lots of young people at Tanchaztalalkozo that graced the many stages there were.  From students of music schools, to young upstart bands; from the children of famous folkdancers and musicians sharing the stage with their parents, to village dance groups stocked with young talent.  It was truly endless.  And this is what gives me the greatest hope for the Tanchaz movement – which is celebrating its 40th year of life this year – and gives me the confidence that it will be around for generations to come.  Just as we here in North America try to pass on our traditions to our children, the same is going on in Hungary.  It is not on a large scale, and in fact it is on more of a "niche" scale, but that is enough to carry it forward.  The beauty of the Tanchaz movement is not its popularity – it is its purity, which can never truly be "popular" in the Justin Bieber sense.  This purity was on display at the Tanchaztalalkozo 2012, and hopefully will remain for years to come!