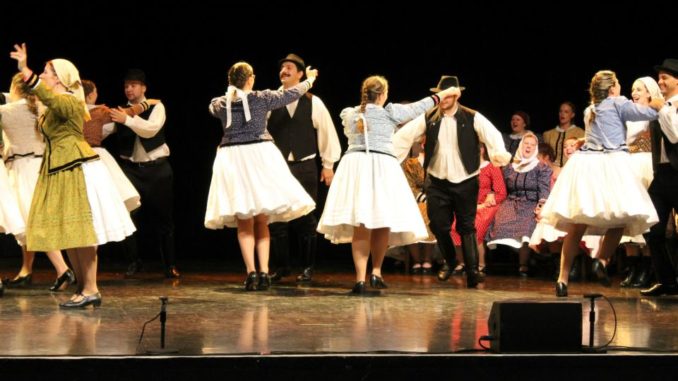 Hungarian folk enthusiasts in Canada are on the edge of their seats with just two weeks to go before the annual Western Canadian Hungarian Folk Festival kicks off in Vancouver, British Columbia from October 5 to 7, 2012.  The festival marks the annual gathering of the many Hungarian folkdance ensembles in Wester Canada.
There are many dance groups in Western Canada – Vancouver, Winnipeg, Regina, Calgary, Edmonton, Victoria, Lethbridge, Saskatoon, and I may be missing others.  And in some cities, more than one – and kids' groups too!  Every year during the first weekend of October they get together for a series of Tanchazes, Workshops (singing, dancing, music), and, the highlight of the festival, two for-the-public performances in a major theatre!  It is a non-stop, whirlwind of activities and most of the events are open to the public (for a fee).
There are bands as well – including in Vancouver (Forras) and Edmonton (Cifra) – who usually attend and participate as well.  There is also a "house band" every year, which accompanies most if not all of the dance groups at the performances, workshops, and Tanchazes.  This duty is usually served by bands from Hungary – most recently Duvo and Szalonna – but this year our own Gyanta Hungarian Folk Band from Toronto/Montreal will be the "house band."
Hope to see many of you there!!!